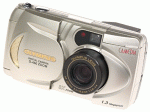 Notes on my Olympus D-450Z digital camera
---
I've been looking around for a while for a digital camera, reading lots of reviews & specs, etc., and had decided to get an Olympus D-340R (~ $270 USD), but then Ralph convinced me to get one with an optical zoom so I upgraded myself to the Olympus D-450 Zoom.
I ordered it from Beach Camera (which has a lame web site, but excellent prices) for $397 USD on Nov 15, 1999. It arrived less than 48 hours later, along with an unexpected $30 shipping charge that I intend to take up with the nice folks at Biotch Camera.
It also came with some rechargeable batteries that I agreed to buy at the last minute for $50, and which promptly caught fire a few minutes after I plugged the charger into the wall socket.
So far I only have experience with gphoto and photopc; of these two, I highly recommend photopc, since it understands and stores photo metadata (time/date, exposure). gphoto has a nice GUI interface, but I can't see why anyone would want to use a GUI interface for something like downloading photos from a camera.
Closeups, lots of detail (high-resolution jpegs, 1280x960 pixels):
Closeup, with flash (lowest resolution jpegs, 640x480 pixels):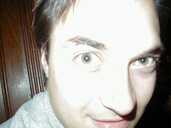 Night photos, no tripod, low resolution:
I took a ton of photos with this camera during my summer 2000 vacation in Europe; some of them are excellent. (I'll add the best ones to this page when I get around to it.)
---
Last modified: $Date: 2008-06-06 04:12:19 $
Gerald Oskoboiny, <gerald@impressive.net>